Bushiribana SHOKO EXTREME
@ Bushiribana, Aruba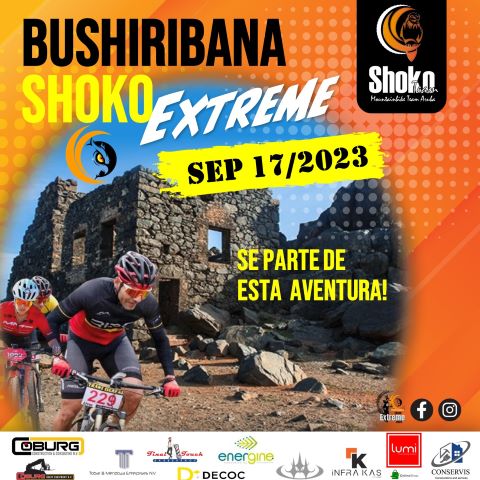 Date: September 17, 2023
Check-in: 6:00
Start: 7:00
Spots are limited!! Secure your participation by making your payment before Deadline date.
Registration Fee: AWG 40,‐ cash at Specialized store at Wayaca Falls,. Last day of Registration is 14 September!
"Payment days only on September 14th and 15th"


Race Age is established at the age the rider has by December 31st, 2023.
Men Race Age:
Elite:
19+
Master A:
30‐39
Master B:
40‐49
Master C:
50-59
Master D:
60+
Junior:
17‐18
Pre‐Junior:
15‐16
Beginner:
15+
Women Race Age:
Women A:
19-29
Women B:
30-39
Women C:
40+
Women Junior:
15‐18
Beginner:
15+

Contact Information
Paula Velez (paulavelez@live.com)
+297-5934253